Chronologue
20 December 2010
Rental
No comments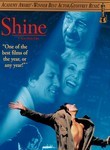 Netflix summary
A richly deserved Oscar went to Geoffrey Rush for his riveting portrayal of Australian virtuoso David Helfgott and his ultimate triumph over a domineering father (Armin Mueller-Stahl, who also earned Academy honors for his supporting turn); schizophrenia; and an obsession with the Rachmaninoff Piano Concerto No. 3. Sir John Gielgud, superb as ever, plays Helfgott's tutor, with Lynn Redgrave co-starring as Helfgott's future wife.
Rental
No comments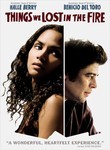 Netflix summary
Attempting to piece her life back together after losing her husband (David Duchovny) in a tragic incident, grieving widow Audrey (Halle Berry) turns to an unlikely ally: her husband's childhood friend Jerry (Benicio Del Toro), an emotionally wrecked heroin addict. But as the troubled pair struggles to bear their respectively heavy burdens by leaning on each other, they discover that they possess unexpected resources.
Rental
No comments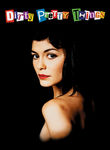 Netflix summary
Undocumented immigrants Okwe (Chiwetel Ejiofor) and Senay (Audrey Tautou) work at a posh London hotel and live in constant fear of deportation. One night, Okwe stumbles across evidence of a bizarre murder, setting off a series of events that could lead to disaster — or freedom. This gritty, complex thriller from director Stephen Frears received an Oscar nod for its screenplay. Sophie Okonedo and Sergi López co-star.