Chronologue
11 December 2010
Rental
No comments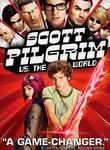 Netflix summary
When dreamy delivery girl Ramona (Mary Elizabeth Winstead) starts popping up in his life, slacker musician Scott Pilgrim (Michael Cera) takes notice. But to win the love of this rollerblading goddess, Scott must vanquish all seven of her evil exes in martial arts battles. Based on Bryan Lee O'Malley's graphic novels, director Edgar Wright's action-packed romcom also stars Anna Kendrick, Brandon Routh and Chris Evans.
Rental
No comments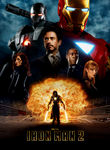 Netflix summary
Wealthy inventor Tony Stark (Robert Downey Jr.) — aka Iron Man — resists calls by the American government to hand over his technology. Meanwhile, Ivan Vanko (Mickey Rourke) has constructed his own miniaturized arc reactor, causing all kinds of problems for our superhero. Sam Rockwell, Gwyneth Paltrow, Scarlett Johansson, Don Cheadle and Samuel L. Jackson co-star in director Jon Favreau's sequel based on Marvel comic book characters.
Rental
No comments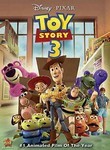 Netflix summary
In this installment of the hit Pixar animated adventure, toy cowboy Woody (voiced by Tom Hanks), his astronaut pal, Buzz Lightyear (Tim Allen), and their friends cope with their owner's departure for college — and their new home in a daycare center. Lee Unkrich directs this family film that features the voices of Joan Cusack, John Ratzenberger, Don Rickles, Wallace Shawn, Ned Beatty, Jodi Benson and Estelle Harris.