Chronologue
03 December 2010
Rental
No comments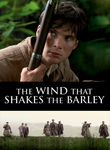 Netflix summary
As political tensions brew in early 1920s Ireland, brothers Damien and Teddy (Cillian Murphy and Padraic Delaney) abandon their civilian lives and take up arms to liberate their country from the oppressive "Black and Tan" squads of Britain. Winner of the Palme d'Or at the 2006 Cannes Film Festival, Ken Loach's provocative drama examines a microcosm of civil war in Cork, Ireland. Liam Cunningham co-stars.
Rental
No comments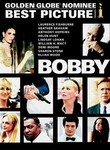 Netflix summary
The lives of 22 strangers intersect at Los Angeles's Ambassador Hotel on June 6, 1968, a day that culminated in the assassination of U.S. Sen. Robert F. Kennedy (Dave Fraunces). The impressive ensemble cast includes Helen Hunt, Anthony Hopkins, Demi Moore, Sharon Stone, William H. Macy, Martin Sheen, Harry Belafonte, Elijah Wood, Lindsay Lohan, Joshua Jackson and Christian Slater. Emilio Estevez writes, directs and co-stars.
Rental
No comments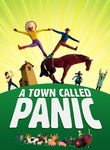 Netflix summary
Tag along for the small-town adventures of plastic toys Cowboy (voiced by Stéphane Aubier), Indian (Bruce Ellison) and Horse (Vincent Patar) when they buy 50 million bricks, setting into motion a crazy chain of events at their rambling rural home. Now trekking across distant lands, they end up in another world pludged under water in this film based on the Belgian television series of the same name. Stéphane Aubier and Vincent Patar direct.